Many people struggle to say no to friends or at work when they are given additional tasks because we like to please and be seen as capable. But if you have too many demands and no more ...
There are five functions of managers: Planning, Organizing, Staffing, Leading, and Controlling. The functions of managers provide a useful structure for organizing management knowledge. (1) ...
Management by objectives (MBO) is now practiced all over the world. Yet, despite its wide applications, it is not always clear what is meant by MBO. Some says that it is an appraisal ...
Interview questions are so common, hiring managers will expect you to be able to answer them smoothly and without hesitation. Don't need to memorize the answers, but should think ...
Span of Control can be defined as the total number of direct subordinates that a manager can control or manage. The number of subordinates managed by a manager varies depending on the ...
Organizations must choose the degree to which performance appraisals are to be objective (evaluating performance against specific standards) versus subjective (evaluating how "well" ...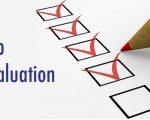 An organization having good intention to establish an excellent training and development system should use any one or all of the methods discussed below in brief: These are several ...
There are several reasons why appraisal are carried out in organizations these may be summarized as follows: 1. To identify an individual's current level of job performance. 2. ...
Interview can be made effective if following considerations are kept in mind. 1. Prior knowledge about the applicant can bias the interviewer's evaluation. 2. The interviewer often ...
Interview can help us to better assess the candidate, as well as be a valuable vehicle for relaying information to prospective employees. For anyone who interviews prospective job candidates, ...