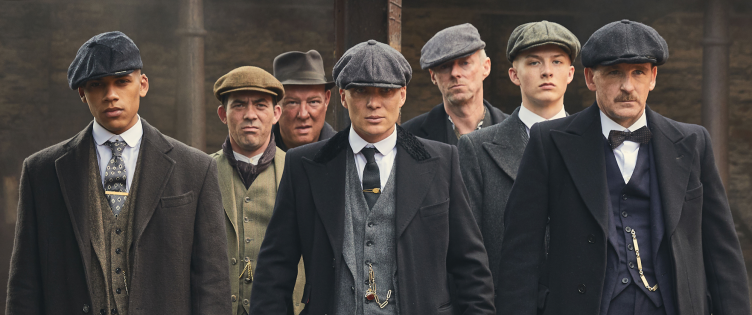 So I just finished watching The British-Period Drama "The Peaky Blinders" and I am excited to share my learnings with you all from a managerial lens. As surprising as it sounds Tommy Shelby provides some sound leadership lessons we all can benefit from, with of course no stolen guns, backhanders, etc. By saying that I do not endorse the unlawful violence, smoking, or drinking habits of the main protagonists. However, being a constant learner, I do look to learn from everything I do.
Here are my learnings:
1) Passion, Vision, and Mission: A great leader has all three. Tommy has a passion to lift his family out of their old ways and into the world of honest money – something that would make his grandad turn in his grave. His initial vision to do that is through pubs and legal betting sites. He knows his mission to make that happen will involve running with the police, the IRA, Billy Kimber, and rival local families. Everyone in the Shelby family and his close associates understand Tommy's passion, vision, and mission.
Does your team understand yours?
2) Develop a Reliable Network:
At many junctures on the show, Tommy is cornered by his enemies. If we speak in business terms, he is cornered by his competition or just the way the market is. At such times, what helps him to come to the top is his reliable network. So, look beyond your immediate team and build a network that can help you out during tough times. Or, have a network that can even avoid you from getting into a crisis.
Ask yourself, do you have a reliable network already?
3) Shelby Short Meetings: Great meetings create clarity, solve problems, and can set exciting new courses with actions to get us all there. They do not need to belong. Keep them Shelby short and only call them when they are needed.
Are your meetings Shelby short?
4) Build a Team You Can Trust with Defined Roles: The adage of knowing the strengths of your team and trusting them to do their work is an age-old leadership mantra. The way Tommy leads his gang reminds us how to assign roles based on your team's strengths. In addition, the show also demonstrates when to empathize with a team member; and when to remind them of their responsibilities and strengths without any inhibitions.
Do you trust your team?
5) Carry on with the Big Picture in Mind: Staying motivated as a leader or entrepreneur can be challenging. So, what can help you during a phase when you are feeling demotivated is: reminding yourself of why you are doing what you are working on. That is, what is your big goal. For Tommy, it's about getting rich, taking care of his family, and having more power. If you've not defined your big picture or big goal, write it down, now.
Are you having that outlook already?