Today's CHROs wear many different hats.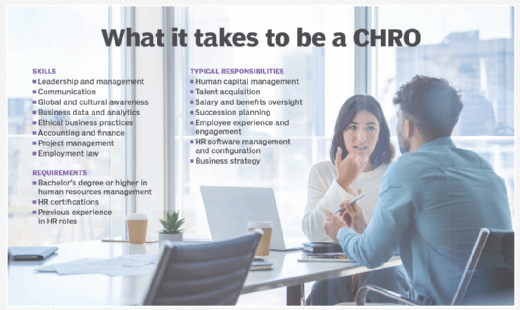 In times of crisis, such as the COVID-19 pandemic, the early days of the war in Ukraine, and rising inflation, the board looked to the CHRO to provide leadership and response. As a result, HR has been in the spotlight since early 2020. In most organizations, the CHRO leads discussions at board meetings on policy, business continuity, and employee safety and productivity.
What's more, the CHRO is responsible for managing environmental, social, and corporate governance (ESG) goals. Increasingly ambitious ESG goals and investor interest in companies with this focus put CHROs in a position to take ownership of this issue.
This is compounded by the growing role of the CEO. According to the 2022 Edelman Trust Barometer, employees trust their CEO more than government leaders, journalists or any other CEO. Also, 60% of employees expect their CEO to speak out on social and political issues they care about. This changing role of the CEO leaves room for the CHRO to understand employee attitudes and advise the CEO on when to speak up and what to say.
Combining these factors, we expect 2023 to be the year in which the CHRO solidifies its position as an irreplaceable part of the board and chief advisor to the CEO.