The summer often marks the mid-year review season. Many companies will begin the process of doing performance reviews. These evaluations provide a way for employees to get feedback ...
This is the last activity in relation to a newly employed person before he is trained for his job. Induction Meaning: Induction of Employee is the first step towards gaining an employees' ...
=>> Attend regular meetings with the mentee, preferably in an informal environment =>> Prepare for meetings =>> Set the agenda for discussions in collaboration with the mentee =>> Allow ...
In a human resources context, turnover or labour turnover is the rate at which an employer gains and loses employees. Simple way to describe it are "how long employees tend to ...
Human Resources Management seeks to understand and then support how people do their jobs. Just as important, however, is the understanding of the environment in which that work is done; ...
Human resources professionals are assuming health, safety, and security responsibilities within organizations. Such responsibilities include the identification of hazardous conditions ...
When you are looking for a new job, the first thing you need to do is make sure you have a good resume. Your resume is the first thing potential employers will see and the content of ...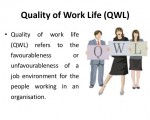 According to J. Richard and J. Loy, "QWL is the degree to which members of a work organisation are able to satisfy important personal needs through their experiences in the organisation". While ...
Direct compensation refers to monetary benefits offered and provided to employees in return of the services they provide to the organization. The monetary benefits include basic salary, ...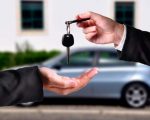 Talent management is a process in human resource management that includes 5 phases – planning, recruiting, developing, compensating and positioning. The main goal of this process ...